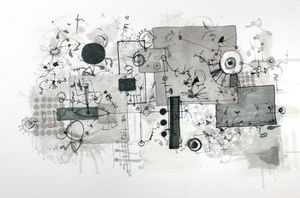 Tonino Miano Trio
Luminary
Luminary is the most recent of my projects for which I have the pleasure to be working with two great and versatile musicians. The project is an exploration into an organic approach to improvisation that flirts with electronic sounds often used  in a kind of symbiosis with the acoustic instruments. We think of three parallel paths that are independent in principle but communicating at a distance. Sounds permeate the fabric of the trio' space as an inherent part of the same world without any of the individual components of it necessarily sharing the same exact spot at any given moment. The music is open, multi-stylistic  and unattached to a particular idiom though one could certainly place it within the margins of "modern jazz".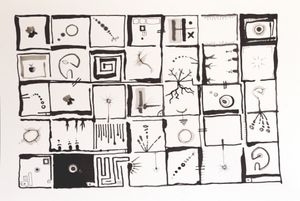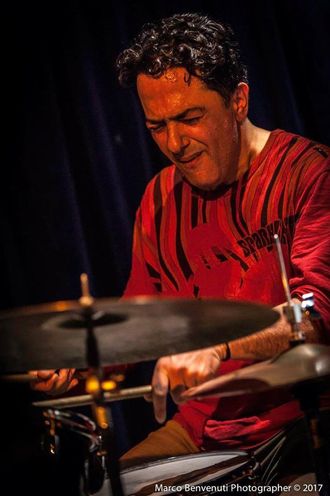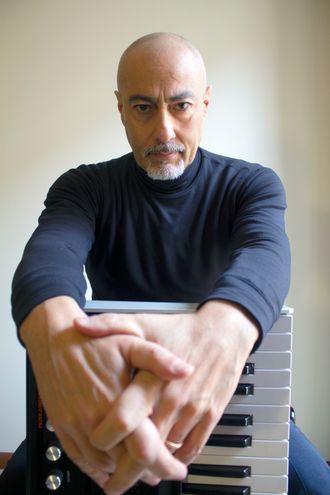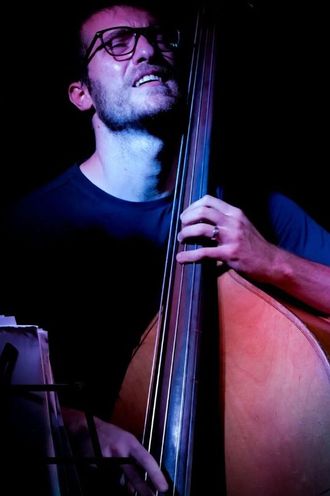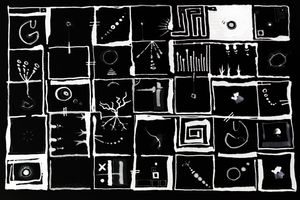 ANDREA MELANI is a drummer wih a long list of important collaborations. Some of his most notable are the one with Stefano Bollani and Antonio Licusati, a trio that extended its collaboration with musicians such as Enrico Rava, Paolo Fresu, Fabrizio Bosso and Kenny Wheeler. The one with  Maurizio Giammarco's  band Heart Quartet (1993 - 1997) that lead to recording for Soul Note and Blue Note, and the one with the DinamitriJazz Folklore playing and recording with Tony Scott, Sadiq Bey, Amiri Baraka. He has played with among others: Steve Lacy, Horace Parlan, Michael Moore, Massimo Urbani, Bruno Tommaso, Enrico Pieranunzi, Ed Newmaster, Raul Sidik, Ikue Mori, J.D.Hallen,Eddie Henderson, William Parker, James Newton,  Stefano Battaglia, Tino Tracanna, Tiziana Ghiglioni, Luca Flores, Rita Marcotulli, Paolino Dalla Porta, Gianluca Petrella, Ares Tavolazzi, Gilad Atzmon, Flavio Boltro, Rob Brown, Lewis Barnes, Sabir Mateen, Oum, Rosario Giuliani, Franco Cerri, Silvia Bolognesi and Dave Liebman. The list of recording includes:  Maurizio Giammarco Heart Quartet "In our hands" Blue Note (1995); Dinamitri Jazz Folklore avec Tony Scott "Folklore in black" (2003); Michela Lombardi & Phil Woods "Sing & play the Phil Woods songbook vol. I°" (2010),; Konitz plays Konitz - Piero Frassi Trio "Chapter 1" (2010);
TONINO MIANO  is a pianist, composer, educator, author and visual artist . He is classically trained but has always nurtured acts of spontaneous music creation that often cross stylistic boundaries. As a teenager he had a passion for science that eventually brought him as far as getting  a degree in Physics in his thirties. From 2006 to 2013 he ran his own record label (Impressus Records) and was the co-curator  (with Frantz Loriot) of the  Avant Post, a monthly series of new music/improvisation at Temple M in New York City. He's the leader or co-leder of numerous recordings the last of which is Human Pieces with F. Cusa, R. Grosso and B. Groder (Leo records), and has performed extensively in the US and Italy. He's also the author of the highly praised  Non-Tonal Technical Studies for Piano (nontonalpiano.com). After spending half of his life in New York City he has now relocated to Catania where he's a permanent fixture of the Francesco Cusa Trio.  
RICCARDO GROSSO  is a double bass player, bassist, composer. He moves to Rome at a young age to attend the "Saint Louis College of Music" and studies with Marco Siniscalco and Gianfranco Gullotto. He then continues his studies with Massimo Moriconi, Andrea Avena and others, as well as taking part in seminars with Roy Hargrove, Stefano Bollani, Luca Bulgarelli, Enrico Pieranunzi, Amen Seleem. He believes in studying as a long term commitment and it is always with renewed passion that he continues to take up new opportunities to learn. Despite his young age Riccardo boasts a considerable number of collaborations with the likes of Michel Moore, Stjepko Gut, Stefano Di Battista, Fernando Alba, Seby Burgio, Carlo Cattano, Francesco Cusa, Rosario Di Leo, Paolo Sorge, Andrea Beneventano, Fabrizio Puglisi , Bernardo Guerra and others.