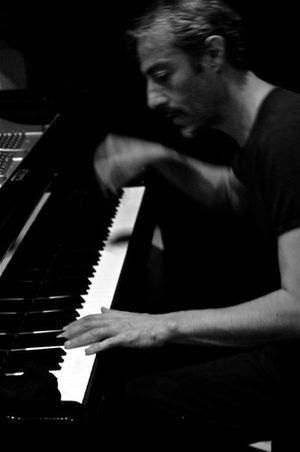 Non-Tonal Technical Studies
Non-Tonal Technical Studies is a two-volume book, and the only method of its kind for the contemporary pianist across genres. It presents a multitude of new patterns (plus hundreds of derived combinations) with the most wide ranging set of technical objectives. Watch the intro below or visit the book's website and discover why this book is an invaluable resource to add to your music library, and one that you'll find useful and stimulating for years to come!  
"Innovative...Stellar...Extraordinary"
  ~ International Piano Magazine
"Highly recommended."
  ~ Richie Beirach

"A mighty work." 
~ Massimiliano Damerini

"Fascinating, imaginative, crazy, creative." 
~ Stephen Hough

"A truly excellent laboratory." 
~ Antonio Pompa-Baldi

"A modern day Czerny, a 21st century Macrokosmos." 
~ Matthew Shipp

"These books should be a part of every pianist's library." 
~ Frederic Chiu

"An important step towards true mastery." 
~ David Ludwig
"A truly precious guide." 
~ Ciro Longobardi