"…a musician of broad vision."
                                                        -- Massimiliano Damerini


" New York City has two of the greatest improvising pianists, Cecil Taylor and Tonino Miano. An Italian who lives in the Bronx, Miano has developed a style that comes out of both the Western classical and jazz traditions, and plays with fearsome technique, intelligence, and passion."  
             -- G. Grella, The Brooklyn Rail 
Among the best new talents of 2013!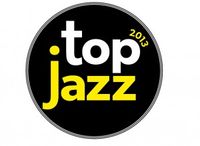 --Musica Jazz Magazine
".
..a very wise pontillist...
" 
                -- Mario Gamba, Il Manifesto
  "..
.he gives a splendid and definitve proof of his eclectisism
..." 
 --  Ettore Garzia, Percorsi Musicali
"...the rigor and grace of Miano are assured reflections of his embrace of piano repertoire..."


                                                                                                                                 

-- Clifford Allen, Ni Kantu

"Miano's virtuosity is all over the piano. [...] He never lacks for textural and
gestural ideas that contribute a sense of designed space to the improvisations..."
--The Whole Note
HUMAN PIECES
Francesco Cusa (drums), Brian Groder (trumpet), Riccardo Grosso (double bass), Tonino Miano (piano)
Leo Records - 2022 
"...a truly stimulating album with some extraordinary moments in it"
-Lynn Rene' 
"È un gran bel disco questo [...] che si riascolta volentieri, apprezzandolo dall'inizio alla fine in tutte le componenti che lo costituiscono, senza momenti a vuoto o cadute di tensione."
-musicZoom 
"Human Pieces is an album of fresh music which is not afraid to step into the unknown of exploration, but clearly wishes to avoid falling into the trap of rediscovering musical clichés. This it does extraordinarily well and so it is unusually stimulating and thought-provoking".
-Ken Cheetham, Jazz Views. 
"Non si tratta di riprendere la lezione del free jazz ma di comprenderla nuovamente, di esaltarne alcuni aspetti senza quell'urgenza originaria ma seguendo una visione postmoderna, giocosa con la consapevolezza del proprio ruolo di musicista. L'intento in questo senso ci pare riuscito, la rabbia e l'urgenza, che caratterizzavano il free jazz storico, lasciano spazio ad un approccio ludico che permette di evidenziare dei comportamenti omogenei e descrivere con maggior coerenza la contemporaneità".
- Nicola Barin, Percorsi Musicali.
THE INNER LIFE OF RESIDUE

Mirio Cosottini (trumpet), Tonino Miano (Piano)
IRCDiscs/Impressus Records - 2013
"Mirio Cosottini and Tonino Miano find a wealth of ideas that spring forth from just a trumpet and a piano".


~ S. Victor Aaron, Something else!


"...this duo is one of those pairs that makes it all sound so simple that any one can do it. Then many try and fail".


~ Midwest Records


"Some pieces are so beautiful that it hurts".


~ Stef Gijssels
FLUIDENSITY



Brian Groder (trumpet), Tonino Miano (piano). 
Latham/Impressus Records - 2013
"......the sound of a beautiful, fascinating place to visit." -- George Grella, thebigcityblog.com
"...a beautiful and artistically in-depth narrative."


-- J. Kirstilä, JAZZRYTMIT
"...an elegant dance between Jazz and Classical rendered by a couple of veteran hands experienced in the nuances of both."


-- S. Victor Aaron, Something else!
M. Cosottini (trumpet), A. Melani (drums), T. Miano (piano)
A. Pisani (bassoon). GriMedia 004/Impressus 004, 200
Il Manifesto's and Stef Gijssels' TOP TEN 2009!
"...listen to the quality of the sounds, the ideas, the interaction but also the restratint they show. [...] it all fits nicely. Exceptional!" 
-- Stef Gijssels - Free jazz, October 2009.
"Very beautiful and very, very sophisticated".
-- Andrea Ferraris - Sands Zine, November 2009.
ULYSSES

Frantz Loriot (viola)
Tonino Miano (piano)
Impressus 003, 2009
EDUS TONUS
Edoardo Marraffa (tenor sax, sopranino)
Tonino Miano (piano)
Impressus 002,2008
THE CURVATURE OF PACE
Mirio Cosottini (trumpet)
Tonino Miano (piano).
Impressus 001-in collaboration with GRIM,2008
TOP TEN 2008!
(Il Manifesto)